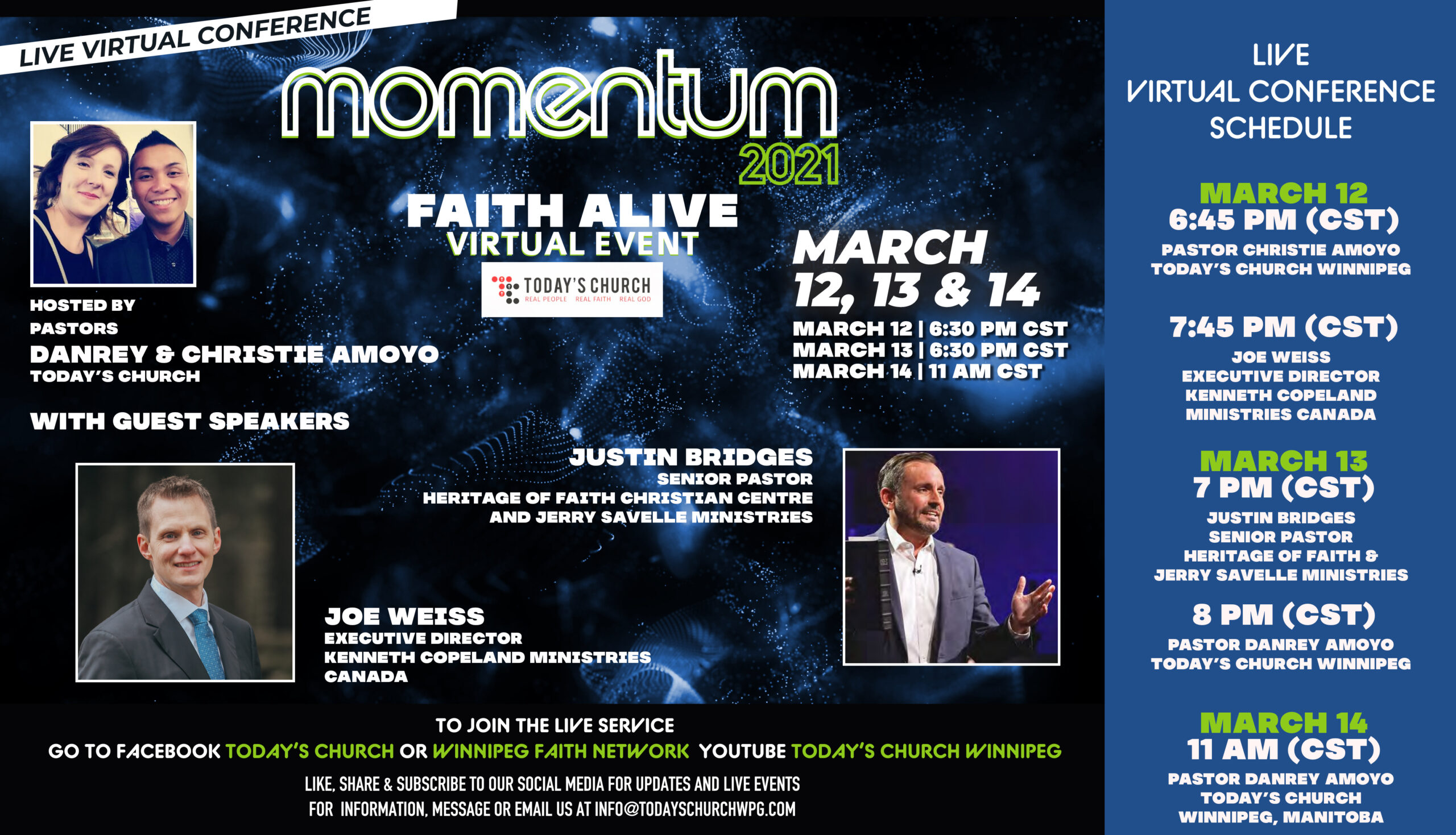 MOMENTUM CONFERENCE
Join us as we encourage you to BUILD MOMENTUM in your life this March!
This is YOUR TIME to experience God in your life LIKE NEVER BEFORE! This event is FREE for you!
We are connecting with passionate guest speakers from Texas to Vancouver! You will not want to miss this conference that will speak into your life!
Hourly Schedule
Momentum Conf Day 1
6:45p

-

Pastor Christie Amoyo

Today's Church (Winnipeg)
7:45p

-

Executive Director Joe Weiss

Kenneth Copeland Ministries (Canada)
Momentum Conf Day 2
7:00p

-

Pastor Justin Bridges

Jerry Savelle Ministries (Canada)
8:00p

-

Pastor Danrey Amoyo

Today's Church (Winnipeg)
Momentum Conf Day 3
11:00a

-

Pastor Danrey Amoyo

Today's Church (Winnipeg)