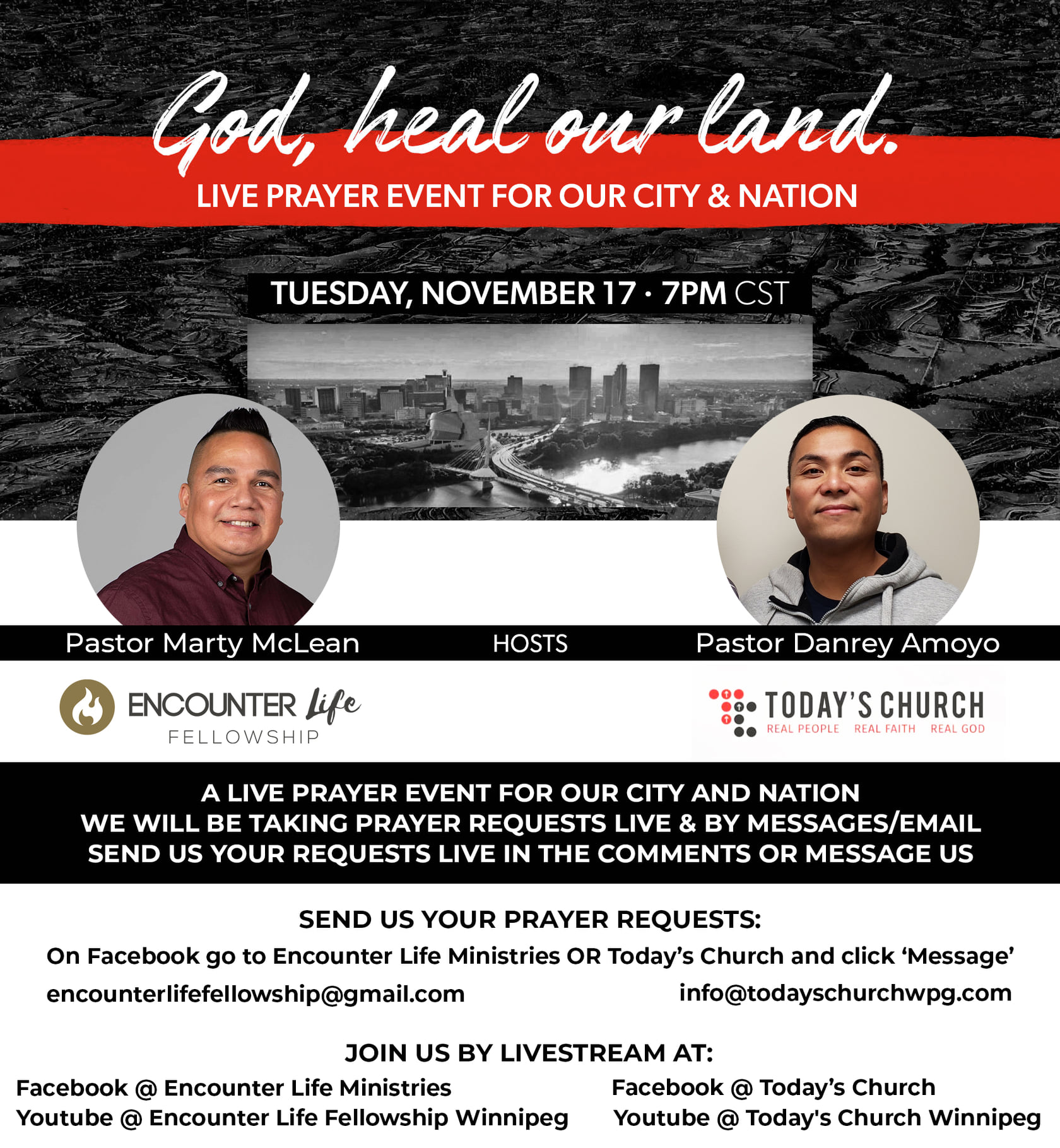 God Heal Our Land Live Prayer Nights
Today's Church has partnered up with Encounter Life Ministries to pray together over our city and our nation. In a time where disease, sickness, fear, and division can be seen all over the world, we are praying for UNITY and FAITH HEALING!
Join us for a weekly LIVE STREAMING EVENT every Tuesday night at 7:00 PM (CST) via Facebook and send in your prayer requests through Facebook or e-mail at info@todayschurchwpg.com! We are here to stand in faith with YOU!
To find out more about Encounter Life Ministries or Pastor Marty, visit their website below!
Encounter Life Ministries:
https://www.encounterlife.ca/
https://www.facebook.com/encounterlifeministries
**If you are the Pastor or part of the leadership team at your church and want to partner with us and join this prayer movement, please send us an e-mail at info@todayschurchwpg.com or call us at 204-219-0735 to learn how to get involved!*